About Us
ETHOS:
Founded in Oceanside, CA, Love Machine Films is an independent film company that has built itself on impact, with driven visual media packages that include mission statements, fundraising shorts, PSAs, EPKs, acclaimed branding short films for national & international non-profit organizations along with award winning feature documentaries.
LMF focuses much of our time building solid story driven pieces for non-profit organizations that draw emotion and capture the essence of each organization's mission and goals. We are determined to work within this field and are passionate to make a difference by surpassing the goals of our clients to ensure their successful future.
The LMF surf doc SurfAid: A Mission To Save Lives was nominated at X-Dance/Sundance, along with our award winning documentaries The Nasty TERRIBLE T-KID 170: Julius Cavero and LOVE is the ANSWER which are currently sweeping multiple awards in the world film festival market.
Love Machine Films worked hard in Hollywood for years on major motion pictures, indie feature films, web & tv production, writing & directing, music & branding, all allows us to offer concept & strategic campaigning for any medium: producing – consulting – branding – development – copywriting – directing – camera – editing – shorts – tv shows – webisodes – features – acclaimed shorts – screenwriting – music soundtracks
Founded on the ethos that Love Can Conquer All … Love Machine Films thrives when our lens is on the soul of the people.
Carly Starr Brullo Niles
Award Winning Director & Founder of Love Machine Films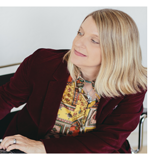 Carly's first job in film was as a cameraperson at KOCT TV at just 19 years old. Carly's award winning creativity caught the attention of local media for her work both radio on-air and varies film projects. Straight out of college, Carly was offered a position writing, directing & producing on-air content & commercials for the groundbreaking independent radio stations 91X FM  & XTRA AM SPORTS. During her tenure as Production Director, Carly headed up all on-air campaigns for Local, National & International companies, which lead her department to numerous advertising awards & national acclaim.
After great success in radio and writing & directing for local television, Carly focused her goal to work on films in Hollywood. Moving her career to LA, Carly created and critiqued numerous television treatments, screenplays, pilots & tv ads while freelancing as a thriving writer/director. She has collaborated with worldwide forces like Warner Bros., Paramount, Universal, MTV & VH1 and continually worked side by side with Hollywood's most influential writers, directors, dp's, producers and talent.
After having a miracle child, Carly left her career in Los Angeles and moved to Oceanside, CA to raise her son and to be closer to family. In 2005, Carly started Love Machine Films with the idea to create a company that would use her talents to make a difference in the world.
Under Carly's passionate direction, many of LMF's projects have been for non-profit organizations. The American Cancer Society chose Love Machine to capture The Society's mission nationwide, which is seen by millions of people each year. Her dedication to making a difference has lead Love Machine Films into the fight against various humanitarian efforts like Yellow Ribbon Suicide Prevention, Mama's Kitchen, New Haven Youth Services, IJM Human Trafficking and Habitat for Humanity. Her non-profit work with "Surf Aid: A Mission to Save Lives" was nominated for the best short film category at Sundance/X-Dance 2007.
Carly also wrote, directed and edited the award winning feature documentary, The Nasty Terrible TKID-170: Julius Cavero. Her thought provoking doc, Love is the Answer, has been nominated for Best Feature Documentary in San Diego and is swiftly placing in film festivals all around the country. The vintage surf doc, King of Pavones, is finishing up in Post Production with an industry buzz surrounding its fall release.
This year Carly was also recognized by the San Diego Film Community for her career efforts and became the inaugural recipient of The Women In Film Award.
Lou Niles
Executive Producer, Love Machine Films -/In Your Neighborhood w Lou Niles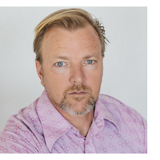 Lou Niles is the Executive Producer for Love Machine Films, the Creator, Host and Producer of In Your Neighborhood w/Lou Niles and a Co-Host of 91x Loudspeaker.
Love Machine Films is an award-winning film production company based in Oceanside, CA that has produced over 300 projects including documentaries and causes related short films. Love Machine Films is currently working on a number of documentaries and also cause related projects but is very proud of the web series In Your Neighborhood w/ Lou Niles.
In Your Neighborhood w/ Lou Niles is a web series about music, film, art, causes, people and places tied to the music community. Pilot episodes feature Built in Sun, the film "It's Gonna Blow!!!…" and D.Dove. Upcoming episodes will feature Jewel Kilchur, Pepper, P.O.D. and Trouble in the Wind.
IYN w/Lou Niles is also a successful concert series that moves around San Diego County. 91X Loudspeaker a local music radio program that Lou has been a part of since the beginning and has run nearly 30 years launching some of the most famous artists out of San Diego from one of the most iconic radio station in America.
Lou began his career in entertainment managing bands and promoting shows in High School. Lou DJ'd at local clubs including the early days of Playskool. He found his way to college radio while attending school in New York where he also continued to DJ in local area clubs. Upon returning to California Lou wound up working on several specialty shows for the ground breaking 91X FM in the late 80's.
By 1990 Lou was producing and programming various specialty shows on 91X and turning on L.A. A&R to the best in new music out of San Diego. The 91x Loudspeaker show, the longest running local music show, helped give San Diego the buzz as "The Next Seattle" nationally within the music industry. Over the next 6 years Lou's show was a platform for a wave of bands to get key exposure on influential major radio leading to a flood of record deals out of San Diego. Artist's like Lucy's Fur Coat, aMiniature, rust, Inch, Blink-182, P.O.D., Rocket from the Crypt, Three Mile Pilot, No Knife, Steve Poltz just to name a few and Jewel, who's first radio play was her live performances on his show.
Lou spent time coordinating, marketing and managing over 40 U.S. tours and landed in Los Angeles in the late 90's doing A&R and publishing for a UK and Japan based company. Lou then moved to an indie label started by the William Morris Agency where he quickly rose from A&R to Vice President. Lou oversaw development, production, budgeting, touring, distribution and various marketing phases for annual budgets of several million dollars. He coordinated and managed productions in Sweden, North Carolina, Chicago and Los Angeles. He also oversaw and budgeted over 40 U.S. tours including artists' tours with The Black Crowes, Goo Goo Dolls, Tonic and Japan dates with Keanu Reeves' band Dogstar. Lou continued his work promoting bands and building their exposure with his own company North Bound River A&E. He elevated the careers of Rochelle Rochelle, The Bastard Sons of Johnny Cash, Tom Freund, to name a few, by securing strategic radio play and utilizing Marketing, PR, Showcases, Tours and Festival Shows.
After having a miracle child, Lou and his wife Carly dropped their careers in Los Angeles and moved to Oceanside, CA to raise their son and be closer to family. In 2005 Lou and Carly started Love Machine Films to build a company that would use their talents to create projects each year that make a difference in the world. Today the Award Winning Love Machine Films has produced over 150 films and partnered to raise many millions of dollars for causes and non-profits.
LMF has an award winning feature documentary and two other feature docs going to festivals. Lou is currently Executive Producer at the award winning Love Machine Films. Lou also has a unique web series called In Your Neighborhood w/ Lou Niles that takes a closer look into interesting people and topics connected to the music community. Lou also extends the influence of the In Your Neighborhood brand promoting live music concerts, special events, advising and working with artists to promote their work and cause related events with the In Your Neighborhood brand and is a Co-Host and Segment producer on 91X Loudspeaker. Lou can be seen interviewed in the new hit documentary "It's Gonna Blow!!!: The San Diego Music Underground 1986-1996".
Linda Williams
Head Producer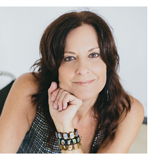 Since Love Machine FiIms has opened its doors, Linda Williams has been a lead producer since it's first projects in early 2005. Linda handles logistics, project coordination, budgets and project estimates and is the backbone of the company.
She spearheaded such non profit and commercial projects as American Cancer Society, San Luis Rey Mission, Karl Strauss, 91x, The International Justice Mission along with full length feature projects such as Love is the Answer, The Nasty TERRIBLE T-KID 170: Julius Cavero, and The King of Pavones.
From non-profits to all levels of television and film production, Linda's passion and commitment to the Love Machine Films vision has been a cornerstone to the company's success.
Love Machine Films is an independent film company based in Oceanside, CA, founded on the ethos that Love Can Conquer All. Love Machine was built on the mission to create films that tell important stories about causes, with a purpose to make a difference in the world.
Love Machine Films Reels
LMF reel 2011 from Love Machine Films on Vimeo.